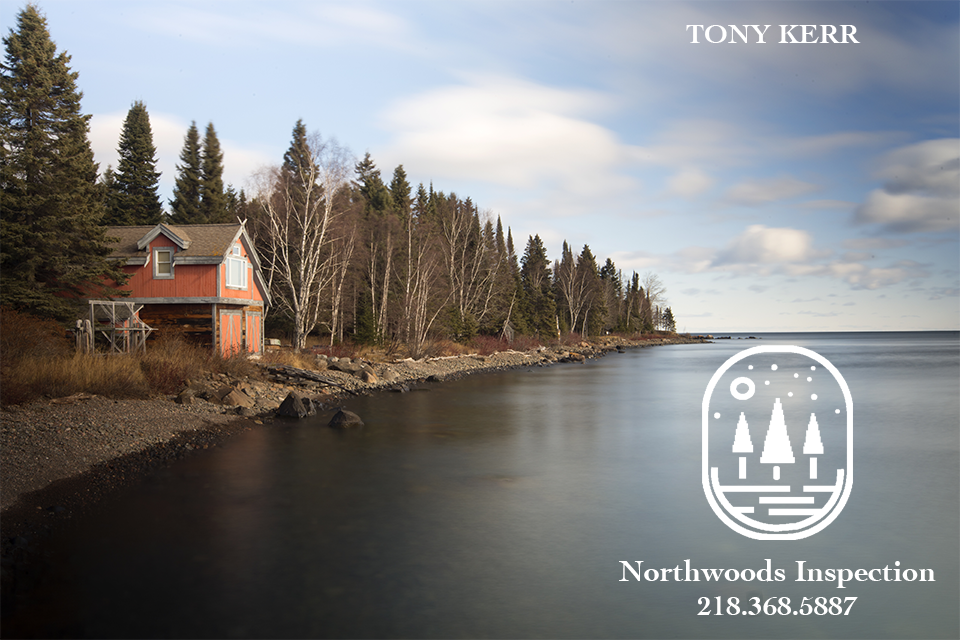 Certified Bemidji Area Home Inspector
Northwoods Inspection is here to provide Northern Minnesota comprehensive and relevant home inspection information, with integrity, attention to detail, and concise communication in a timely manner to its' clients so they are able to make the best buying and selling decisions for their families and businesses.
---
What do we do?
A home inspection is an objective visual examination of the physical structure and systems of a house, from the roof to the foundation. I inspect and report defects and concerns regarding safety and functionality of the installed systems of the home. The finished report will be available for you to download online within 24 hours of the inspection.
The standard report will cover the condition of the home's heating system; central air conditioning system (temperature permitting); interior plumbing and electrical systems; the roof, attic and visible insulation; walls, ceilings, floors, windows and doors; the foundation, basement and structural components.
Why do I need an inspection?
Buying a home could be the largest single investment you will ever make. To minimize unpleasant surprises and unexpected difficulties, you'll want to learn as much as you can about the newly constructed or existing house before you buy it.
A home inspection may identify the need for major repairs or builder oversights, as well as the need for maintenance to keep it in good shape. After the inspection, you will know more about the house, which will allow you to make decisions with confidence. If you already are a homeowner, a home inspection can identify problems in the making and suggest preventive measures that might help you avoid costly future repairs. If you are planning to sell your home, a home inspection can give you the opportunity to make repairs that will put the house in better selling condition.
More questions? Check out our FAQS
Get an Affordable Quote Now!
Contact us today to instantly download a price sheet, or for any other questions
---
Expertly Trained
ICA( Inspection Certification Associates) Certification No. 21461

Services offered:
Residential Inspections
Light Commercial Inspections
Thermal Imaging
Radon Testing
Radon Water Testing
Lead Paint
Lead and Heavy Metals Water Testing
Bacteria Water Testing
Time of Closing Walk Through
Insured/Incorporated (LLC)
Communication is Key
During the inspection, we will communicate with you and answer any questions you have. Your finished inspection report will be ready for your download within 24 hours of the inspection.
Tailored to Your Needs
We are committed to working with local realtors, lenders, and families to provide the best inspection services in the area. Our inspections are tailored to include all the services you may need.
View More